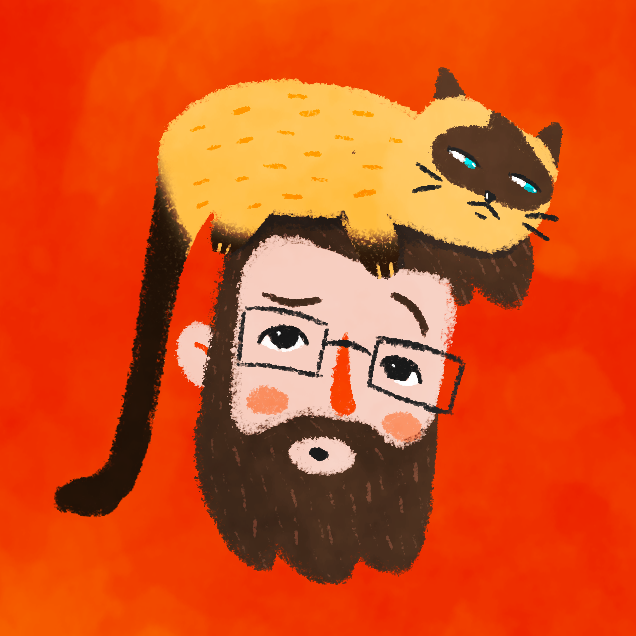 Hi!
I'm a senior 2D Animator and Motion Designer
with 8 years of professional experience.
I have already worked for animation studios like Boulder Media (Netflix TV series production), Mighty Studios (BBC TV series) and MoonBow (series of animated advertisements).
I also worked on projects like Steam Community Awards for Valve, one of the biggest video games developers, publishers and distributers in the world; and Rocket League Esports social media animations, a well aclaimed and award-winning video game.
My software specialities are mainly Toon Boom Harmony and Adobe Creative Suite (After Effects, Illustrator and Photoshop), as well as Blender (intermediate level) and Cinema 4D (intermediate level).
You can check my work here or contact me here. Hope you enjoy it!
---
Olá!
Sou animador 2D sênior e
Motion Designer com 8 anos de experiência profissional.
Já trabalhei para estúdios de animação como Boulder Media (produção de série de TV para Netflix), Mighty Studios (série de TV da BBC) e MoonBow (produção de anúncios animados).
Também trabalhei em projetos como Steam Community Awards para a Valve, uma das maiores desenvolvedoras, editoras e distribuidoras de videogames do mundo; e em animações de mídia social da Rocket League Esports, um videogame premiado e aclamado mundialmente.
Minhas especialidades de software são principalmente Toon Boom Harmony e Adobe Creative Suite (After Effects, Illustrator e Photoshop), bem como Blender (nível intermediário) e Cinema 4D (nível intermediário).
Você pode conferir o meu trabalho aqui ou entrar em contato comigo aqui. Espero que goste!